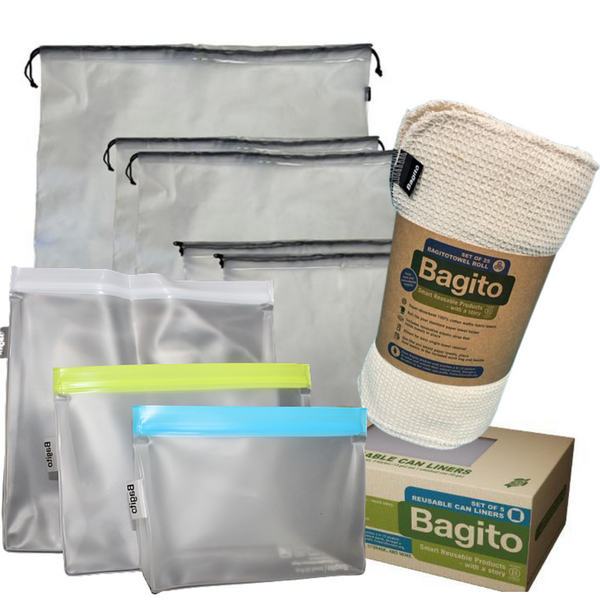 SUPER SUSTAINABLE KIT
Everything you need to save the Earth—all in one. This convenient kit takes you beyond the basics so you can move closer to a zero-waste lifestyle. Replace paper towels, plastic sandwich bags, and even trash can liners with Bagito's Super Sustainable Kit, which includes our Zip-Em Storage Bags, Reusable Can Liners, and Towel Roll.
Additional Tip: When you can't possibly reuse the resuables anymore, return them to us and we'll upcycle them into new products.

Includes: 
Bagito Zip-Em Storage Bags
Bagito Reusable Can Liners
Bagito Towel Roll