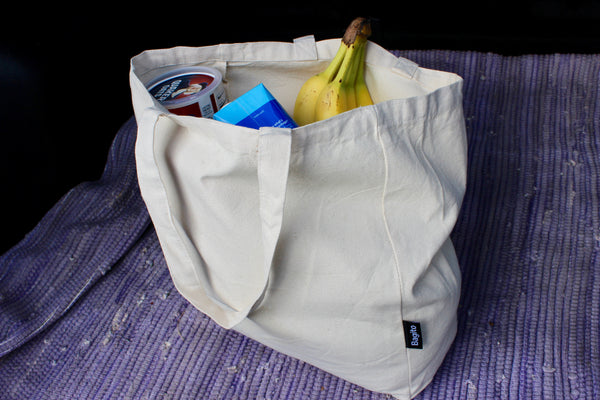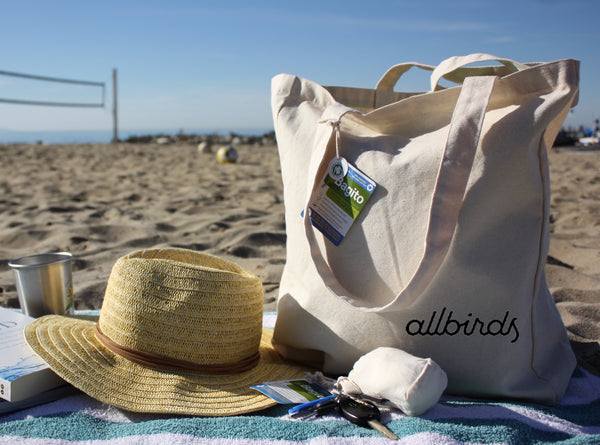 BAGITO PREMIUM TOTE
We call this modern classic tote bag "the Cadillac of shopping bags." Made from heavy weight 100% GOTS-certified organic cotton canvas, with an extra-wide gusset and double stitched seams and handles, this premium-level natural cotton bag accompanies you in simple but elegant style.  Take it along in the city, to the beach, or on your next grocery run and always have plenty of room to carry whatever the day brings.
Additional information: 
10 oz cotton canvas 

Double stitched seam and handles for strength and durability

6" gusset

Equipped with an extra-large gusset to hold a ton!

Over-the-sholder length hands.
Holds 60+ lbs

Custom imprinting available
Dimensions: 16" tall x 14" wide x 6" gusset and 10" handles
IMPACT
Compared to single-use!