Zip-Em Reusable Storage Bags - Set of 3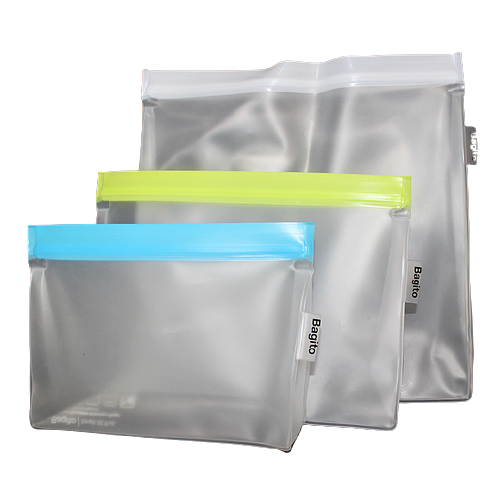 ZIP-EM REUSABLE STORAGE BAGS (3 PIECE)
Imagine not having to continually spend money on single-use plastic storage bags. BPA-free, non-chlorinated, and food-safe, Bagito's reusable storage bags are carefully crafted from the brand's PEVA material. These fun, uniquely designed bags feature an extra-wide gusset at the bottom, allowing the bags to stand, load, clean, and dry with ease.
Additional information: 
Extra-strong leak-proof zip seal
Double seam sealing technique and extra thick walls for longevity 
Available in sets of 3 (1 small, 1 medium, and 1 large) and individually
Custom imprinting available
Dimensions:
Small: 32 oz. 8" x 6" x 2"
Medium: 64 oz. 10" x 7" x 2"
Large: 120 oz. 11" x 11" x 2"
IMPACT
Compared to single-use!