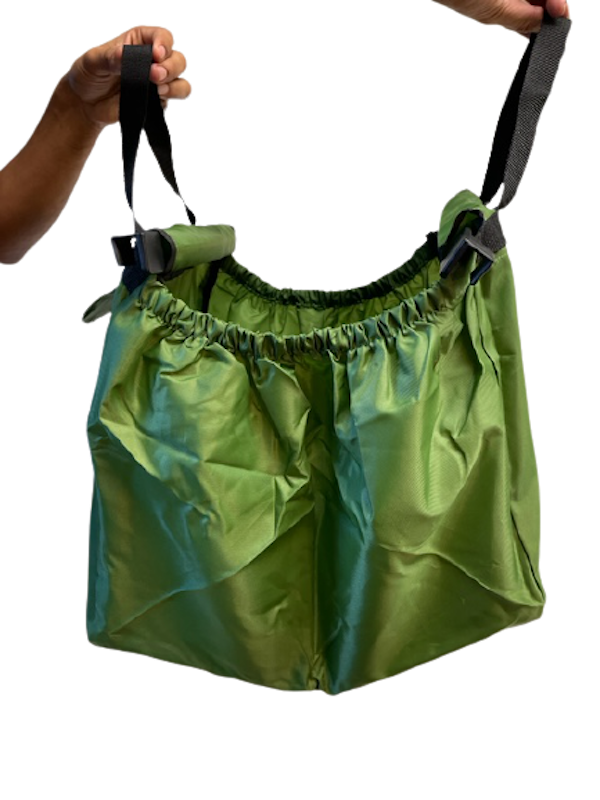 BAGITO HANG BAG
Want a new way to move your groceries from the cart to the check-out? You've come to the right place!
This unique, extra-large reusable bag (holds 3x standard plastic shopping bags) is made to hang perfectly in a shopping cart, sustainably avoiding any inconveniences. Load the bag while you shop, place it on the conveyor at check-out, then hang and re-load. Never worry about single-use plastic and paper bags again!  Durable 100% rPET fabric with a semi-rigid bottom, this innovative bag folds down for easy storage and can be used for all your high volume carrying needs.

Additional information: 
Includes a side pocket for small items and top closure strap to keep groceries secure

Holds 65+ lbs

Made from 100% recycled plastic
Dimension:  14" tall x 14.5" wide x 12" gusset and 6.5" handles
IMPACT
Compared to single-use!