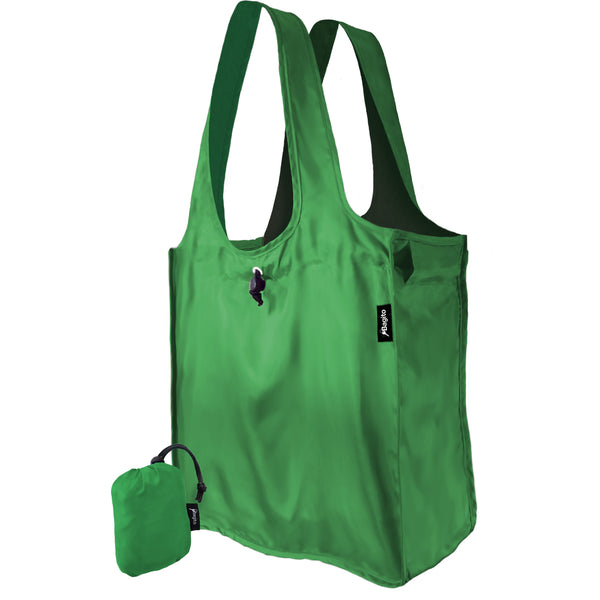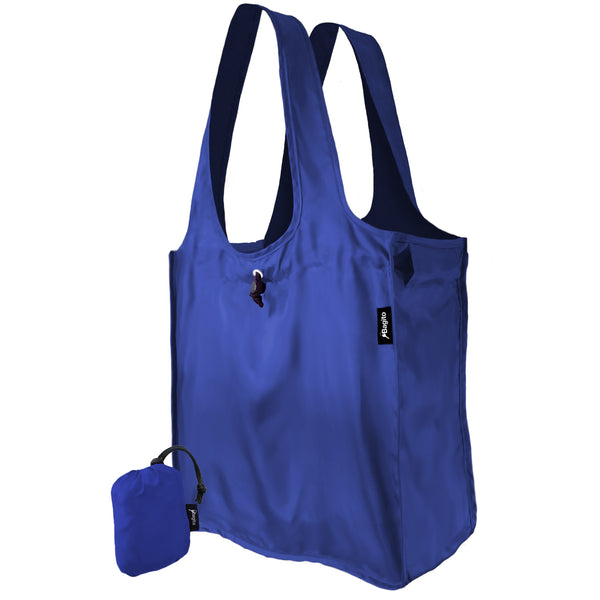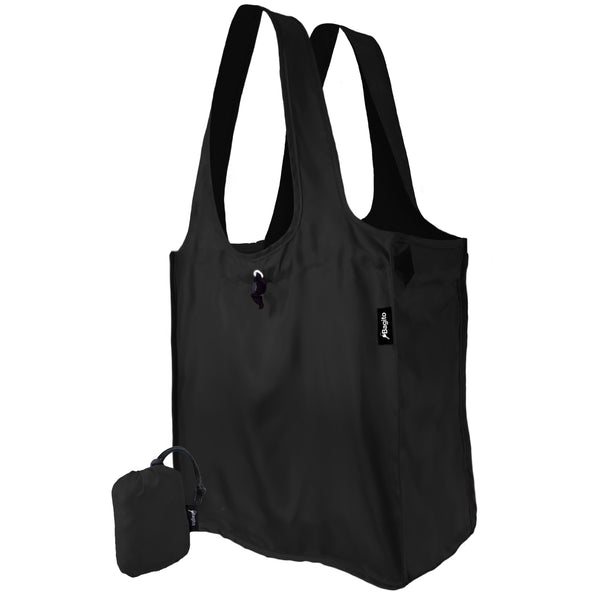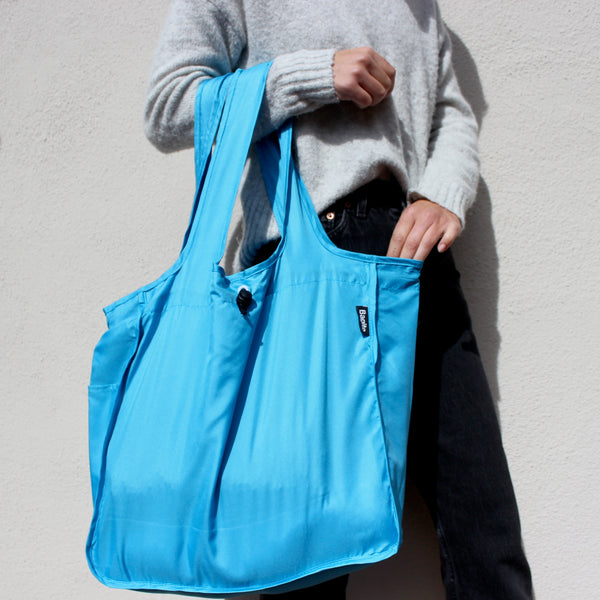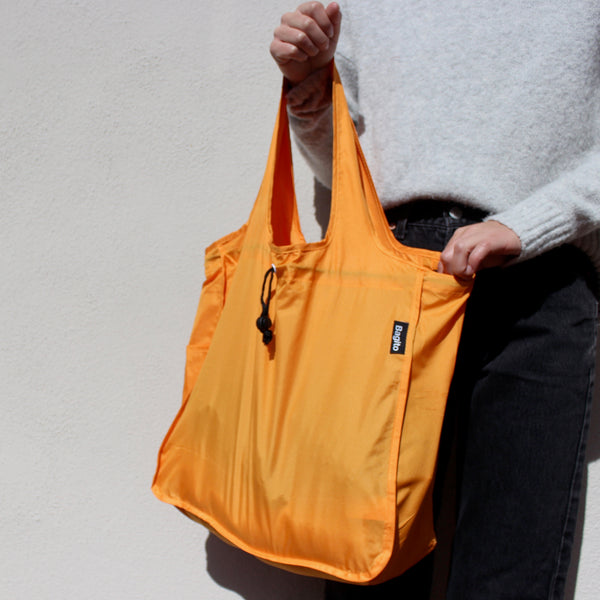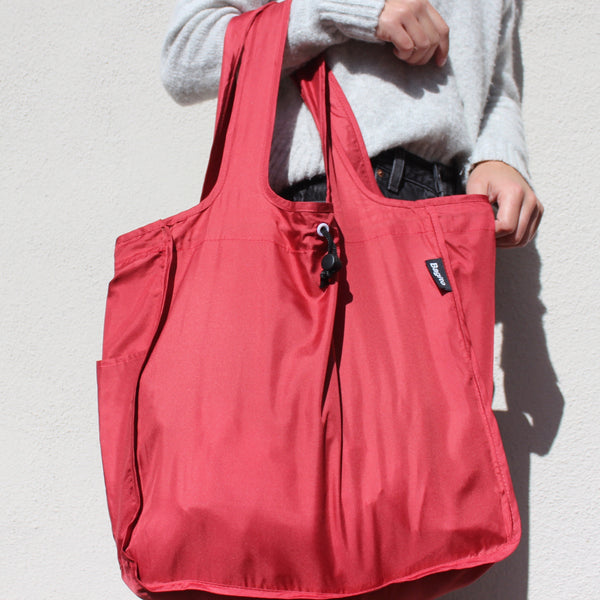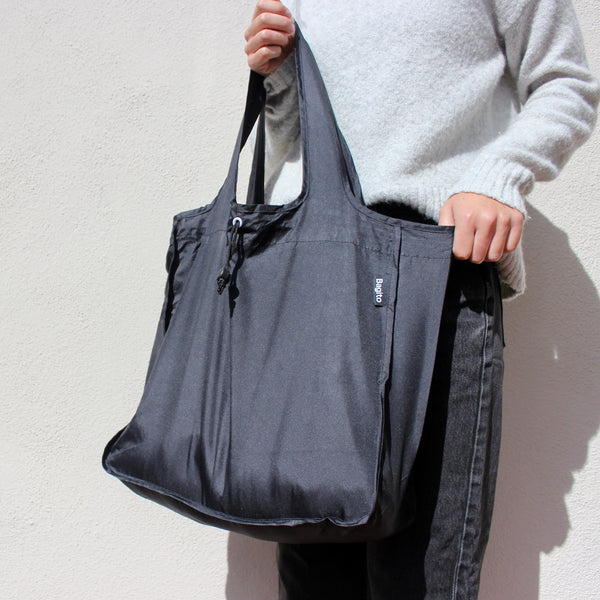 BAGITO GRANDE
This is Bagito's deluxe version of the reusable shopping bag! Super-stylish and made from our own soft 100% rPET fabric (recycled plastics), this large tote holds 2 1/2 times the traditional plastic bag (50+ lbs) and is double-stitched for strength and long-life. The Grande has a unique and handy drawstring closure, and a wide 6" gusset allowing convenient stacking of groceries and other items keeping them secure. There is even a pocket for a water bottle and bonus pocket for other items.  Of course being a Bagito, the Grande also comes with an enclosed stuff pouch making this premium bag easy to take-along, and re-use.
Additional information:
Holds up to 50 lbs 

Made from 100% recycled plastic

Double-stitched for long-life

Conveniently folds into enclosed pouch

Custom imprinting available on bag and stuff pouch
Dimensions:
Bag: 15" tall x 15.5" wide x 6" gusset and 10" handles
Stuff pouch: 4" x 4" wide x 2" diameter
IMPACT
Compared to single-use!