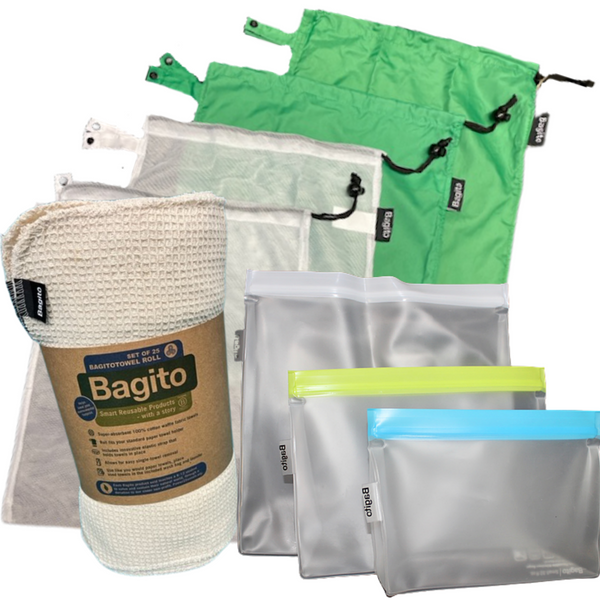 SUSTAINABLE KITCHEN KIT
Did you know that most of your household waste is generated in the kitchen? Lighten the load on trash day by using this Sustainable Kitchen Kit. We selected some of our favorite items to replace the top culprits including the Bagito Zip-Em Storage Bags, our Produce/Bulk Bags, and the Bagito Towel Roll. 
Additional Tips: if you're really looking to reduce food waste, try composting and meal-prepping—good for the planet and your bank account.
Includes: 
Bagito Zip-Em Storage Bags
Bagito Produce/Bulk Bags
Bagito Towel Roll